Hard work pays off – Rinzin Phunjok Lama wins the WWF Nepal Conservation Awards 2020
Exactly a year ago, the Frankfurt Spring School took place and among the participants was also Rinzin Phunjok Lama. He is one of the first conservationists of the Humla district in north-western Nepal and has led several conservation efforts to protect snow leopards, Himalayan wolves, blue sheep and pikas across Nepal's snow leopard landscapes. In 2018, he and some colleagues managed to photograph snow leopards in the Humla region – it was the first evidence of snow leopards outside of the protected area in Nepal. They also confirmed the recolonization of wolves in the Manang region after more than four decades of its local extinction.
Now, Rinzin won the WWF Nepal Conservation Award, an award that recognizes and honors individuals and organizations at the grassroots level that have made significant contributions to protect Nepal's rich biodiversity. We congratulate Rinzin to this great achievement and wish him all the best of luck with his work as conservation biologist and conservation program director at Third Pole Conservancy and as executive board member of Mountain Spirit.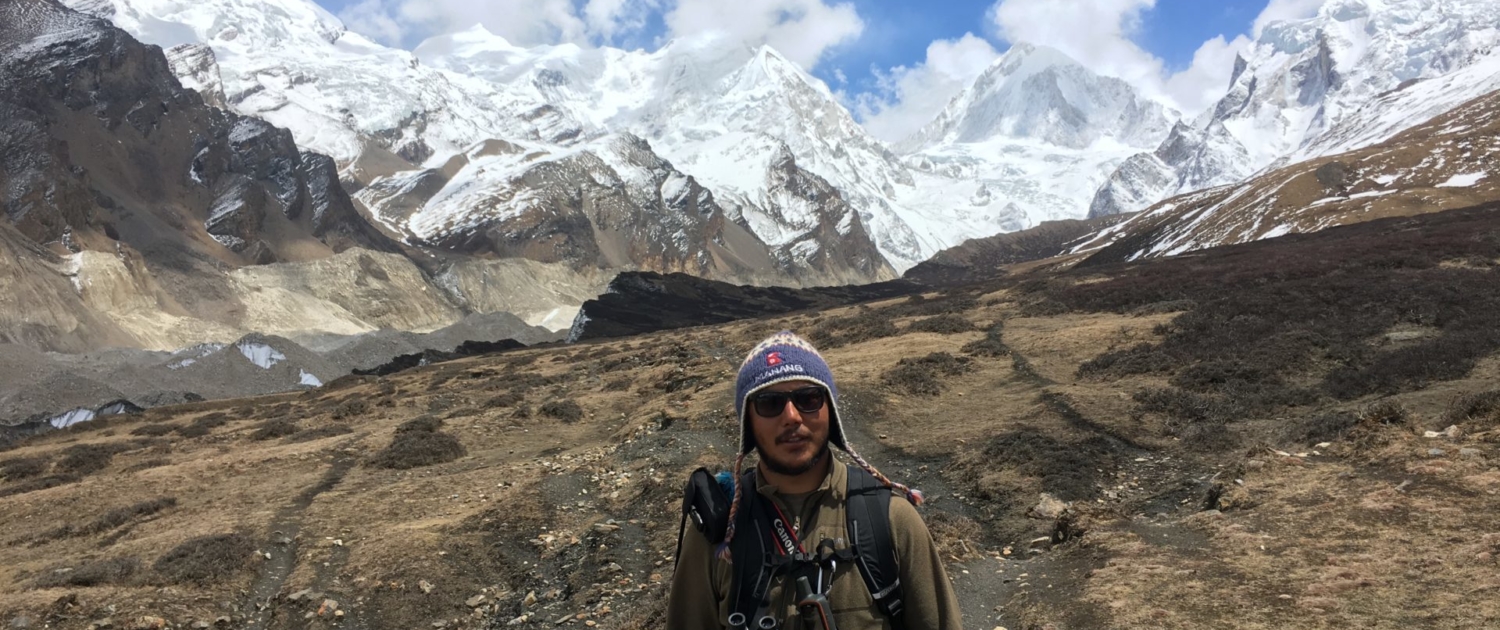 Rinzin in the Phu Valley of Manang, Annapurna Conservation Area during a snow leopard and blue sheep survey in the Spring of 2019. © Marc Filla
https://frankfurtspringschool.de/wp-content/uploads/2022/11/FCC-FSS-Logo_Farbe-Grau_rgb_padding-300x195.png
0
0
Spring School
https://frankfurtspringschool.de/wp-content/uploads/2022/11/FCC-FSS-Logo_Farbe-Grau_rgb_padding-300x195.png
Spring School
2021-03-15 11:22:19
2021-03-15 13:09:49
Hard work pays off – Rinzin Phunjok Lama wins the WWF Nepal Conservation Awards 2020